Click here to see the rest of the 2011 Fall color Gallery.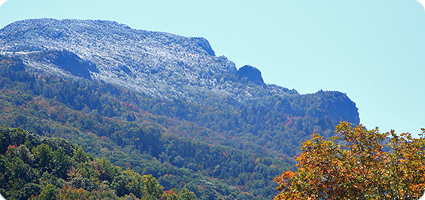 This photograph from NC 105 in Foscoe shows the profile of Grandfather with snow on the peaks, which is very unexpected when the leaves are just starting to turn in the valley!
The winds were estimated at 60 mph early this morning, but began calming down by mid-morning.  The bridge was covered with ice, so visitors were not allowed on the bridge until the ice melted.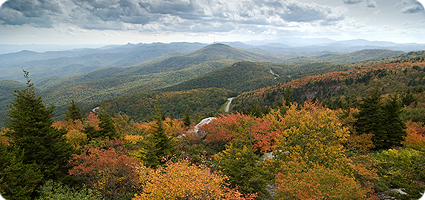 Lots of wind, but clearing skies today.  Temperatures are in the 20s and winds are gusting pretty high…so the wind chill fees like it is in the teens.   The view from Grandfather is beautiful with the clearing skies.