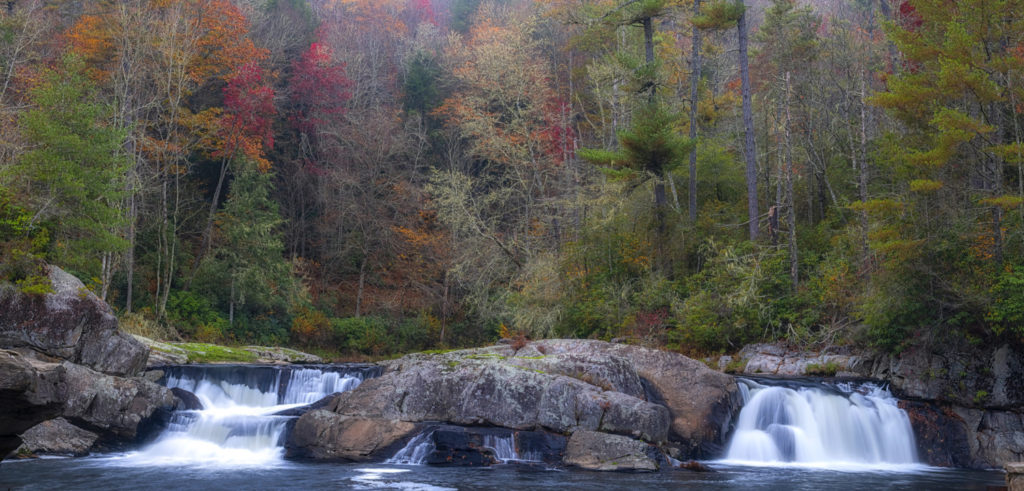 Patches of fall color brighten an otherwise cloudy day at Linville Falls (milepost 316.4 on the Blue Ridge Parkway).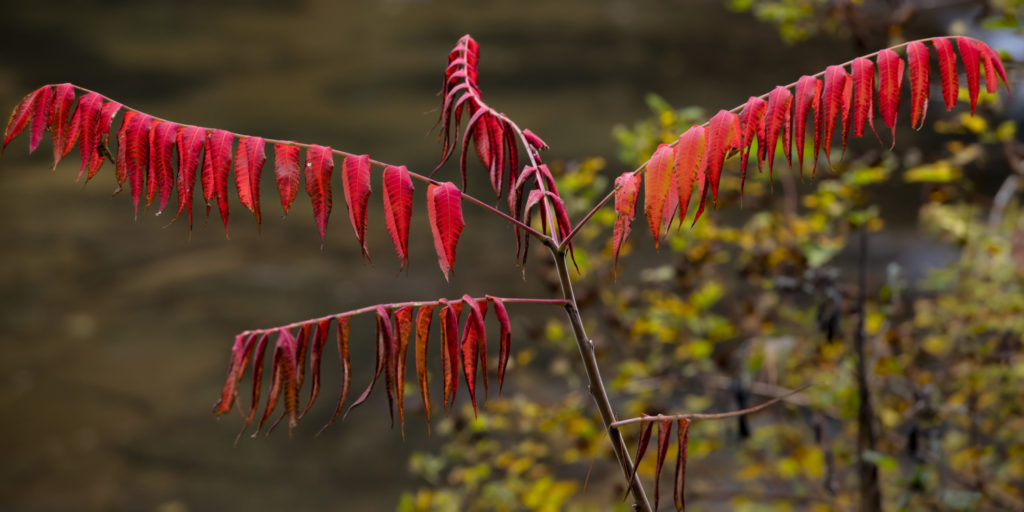 Although fall color is now waning in the WNC High Country, certain species are still aglow, including sumac, pictured near Linville Falls.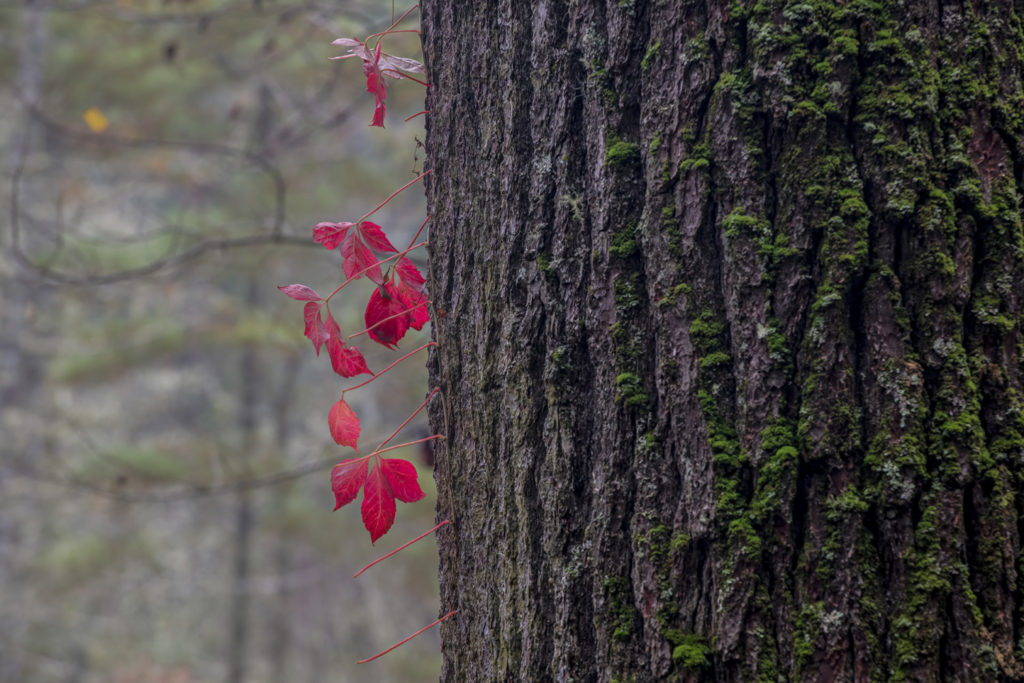 Virginia Creeper turns bright red, as it climbs a tree near Linville Falls.
Photos by Skip Sickler | Grandfather Mountain Stewardship Foundation