Click here to the 2011 Grandfather Mountain Fall Color Gallery.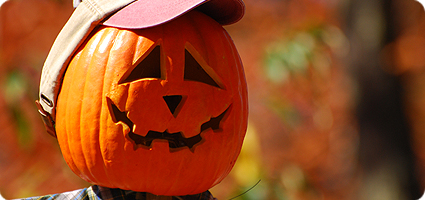 Oct. 31 – Happy Halloween!  Helen Moss Davis found this Jack-o'-lantern scarecrow to close out our month of fall photos with a smile.
The leaf-looking season is over at our elevation, but you may still be able to find some leaves left on the trees in Asheville and parts south. We recommend that you check out the www.exploreasheville.com fall color report for up to date information.