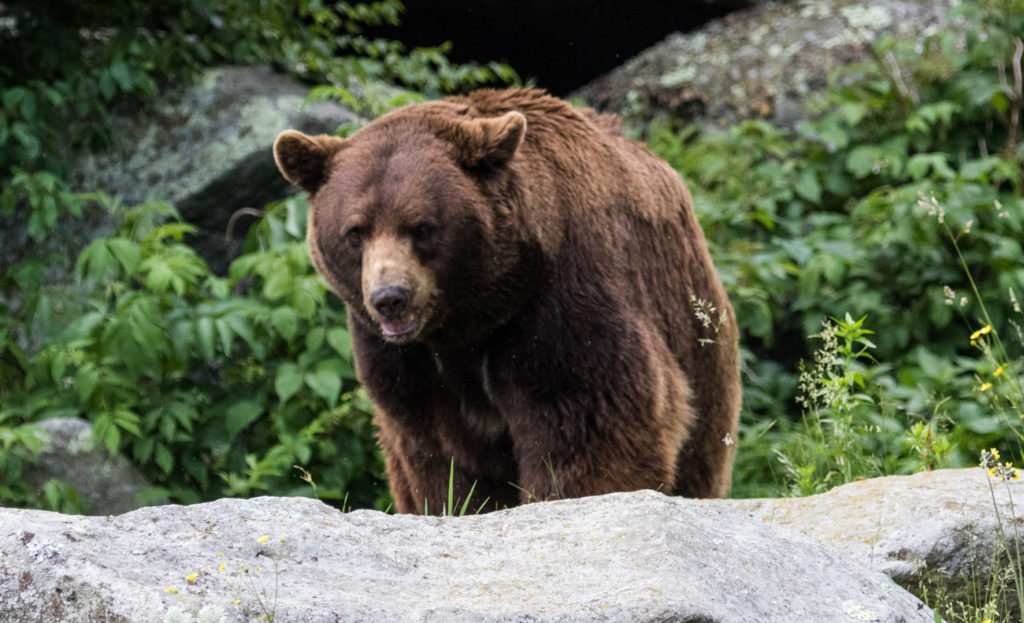 Just another day at the paw-ffice.
On Wednesday, June 10, visitors to Grandfather Mountain will be able to celebrate the annual Animal Birthday Party.
This special day of events at the Linville, N.C., nature park is designed to honor the black bears, bald eagles, river otters, cougars and elk that call the mountain home.
The day's events, including interpretive talks and special enrichments for the animals, are all included with regular admission to Grandfather Mountain.
Due to COVID-19, extra precautions will be taken to make sure that guests can safely enjoy the festivities. While face masks are not required for guests, they are encouraged and will be provided for anyone who requests one.
Guests are also encouraged to use the park's hand-sanitization stations, while practicing safe social distancing with the help of directional signage, markers and the Grandfather Two-Step — meaning at least two steps of distance between each visiting party.
To learn more about Grandfather Mountain's COVID-19 operating procedures, please visit www.grandfather.com/covid-19-update/.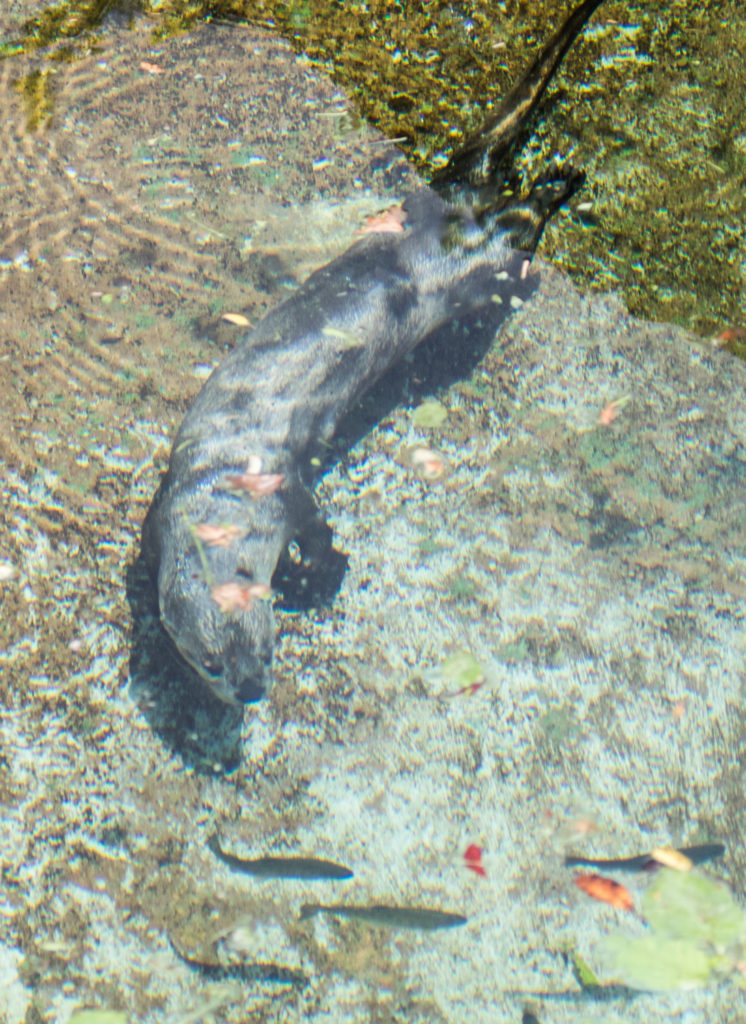 "Even with all of changes this year due to COVID-19, we're going to try and make sure that the animals have a wonderful birthday party day and get some special enrichment treats," said Christie Tipton, chief animal habitats curator for the Grandfather Mountain Stewardship Foundation, the nonprofit organization that owns and operates the park. "We are looking forward to celebrating and hope the animals and guests will enjoy the special plans."
From 11 a.m. to 4 p.m., guests can enjoy interpretive talks from zoo educators and observe the animals receiving special birthday enrichments.
"Animal Birthday Party is always a fun time at Grandfather Mountain," said Frank Ruggiero, director of marketing and communications. "While we celebrate our furry and feathered friends every day at the mountain, this day is a special time all about them."
Birthday Gifts
Want to send the animals a more personal gift?
Grandfather Mountain has an Amazon.com wish list, featuring toys and supplies that are appropriate for its resident animals. Donors can choose a gift for their favorite animal, purchase it online and have it delivered straight to Grandfather Mountain for immediate enjoyment by its furry or feathered recipient.
The list of suggested items is available at http://bit.ly/GMAmazonWishlist.
Animal lovers also can contribute through the mountain's Adopt-an-Animal Program. Honorary adopters receive a photo of their animal, certificate of adoption, informational sheet about the animal's life and additional items at higher donation levels. For more information, visit https://bit.ly/gfm-adopt.
Online Admission
Now, rather than purchasing tickets at the park's entrance gate, visitors must do so online at www.grandfather.com by placing a reservation for a set date and time of entry.
This measure aims to help limit the number of guests in the park at one time, in accordance with the state's social gathering guidelines.
As such, tickets will not be sold or available at the gate, meaning visitors must book online in advance.
The not-for-profit Grandfather Mountain Stewardship Foundation strives to inspire conservation of the natural world by helping guests explore, understand and value the wonders of Grandfather Mountain. For more information, call (800) 468-7325, or visit www.grandfather.com to plan a trip.
CALENDAR ITEM:
WEDNESDAY, JUNE 10: Grandfather Mountain Animal Birthday Party – Celebrate Grandfather Mountain's resident animals with a day of special events, including games, contests, crafts and other surprises. Most activities included with regular admission. Call 800-468-7325 or visit grandfather.com for more information.