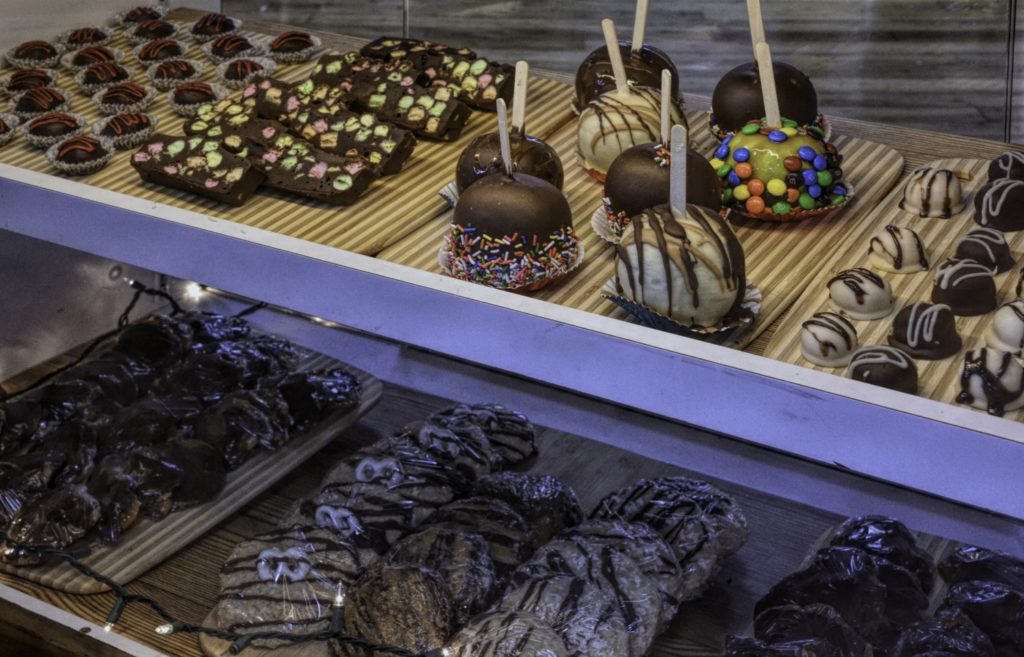 How sweet it is to give to Grandfather Mountain.
Guests who have frequented the Grandfather Mountain Fudge Shop over the past three years have become privy to the assortment of delicious fudge and seasonal flavors that fudge shop manager Charlene Kennedy and her staff prepare.
However, what guests may not realize is the amount of support they have contributed to building the new Wilson Center for Nature Discovery by simply purchasing some of Kennedy's delectable bars of fudge.
Since Kennedy became manager of the eco-friendly fudge shop in 2018, she has raised more than $30,000 in contributions to the capital project through some innovative efforts.
"There's always been a special: Buy a pound of fudge and get a half-pound free," Kennedy said. "I decided that we would not give it for free; instead we would do it for $2. They're still getting an amazing deal, and that $2 is an immediate donation."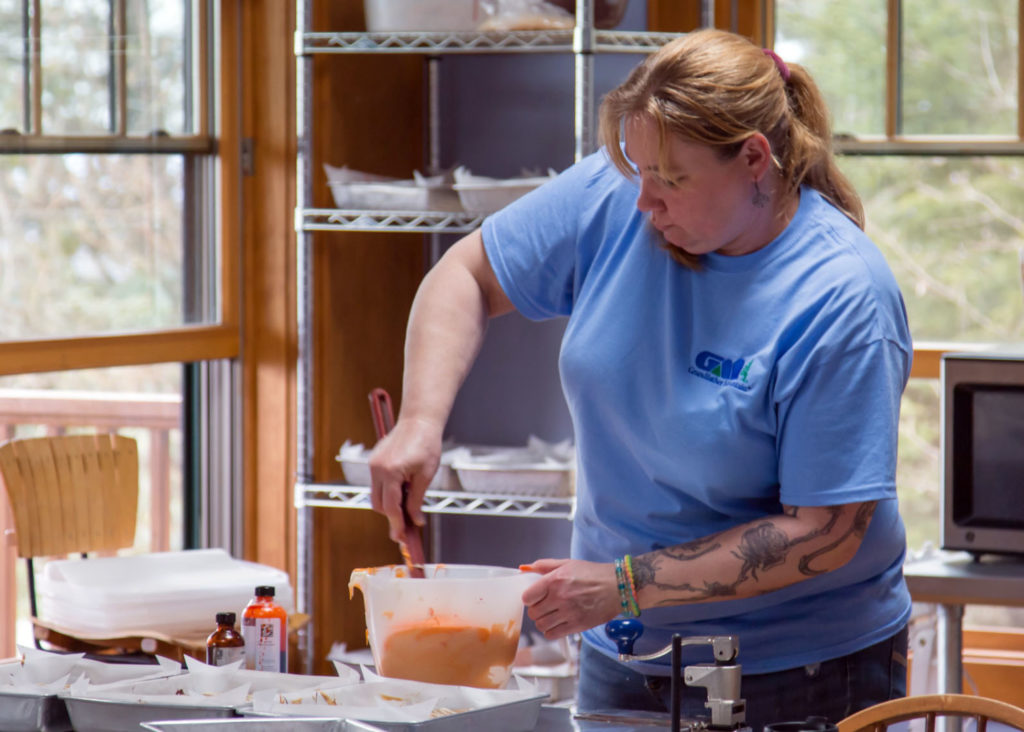 The donation drive across the departments began shortly after Kennedy became the fudge shop manager. Around that time, Jesse Pope, president and executive director of the Grandfather Mountain Stewardship Foundation, the nonprofit organization that owns and operates the Linville, N.C., nature park, approached the staff with the idea of asking customers if they would like to round up their purchases to the nearest dollar in order to help raise money for the Wilson Center. Kennedy took the idea a step further by including the donation in the price of the fudge itself.
That result has been that the fudge shop has been able to raise more money for the Wilson Center than any other department on the mountain. In addition to including the donation in the price of the special, Kennedy also rolled out what she calls "donation bites."
"We take little, tiny pieces of fudge and put them in cups with all kinds of different flavors, often flavors that we don't have available on the counter," she said. "You can get a taste of this fudge for only a dollar, and that's also an immediate donation. People love it, and they will often buy 10 or 15 of them at a time."
The third initiative Kennedy and her staff took to raise money came by offering another deal to customers by selling fudge nearing its expiration date for only a dollar, with all proceeds benefiting the capital campaign.
"I'm a mom, and I am the most frugal person you'll meet," Kennedy said.
Through these initiatives, the amount of donations coming through the fudge shop has skyrocketed, and Kennedy, much like the rest of the staff on the mountain, is excited to see the new building once it is completed in 2022.
"It's not about how you make the fudge; it's about what you do with it," Kennedy said. "Anybody can pour everything into a kettle and pour it into a pan. You got to step it up, and I pride myself in that. It gets busy, and it's rough sometimes, but I wouldn't trade it for anything."
The Wilson Center for Nature Discovery, named after benefactors Bob and Susan Wilson, will nearly double the size of Grandfather Mountain's current Nature Museum, featuring new,state-of-the-art museum exhibits, event space, educational classrooms, a catering kitchen, an outdoor learning space, amphitheater, botanical gardens and more.
The Wilson Center is set to open in spring 2022. For more information, visit www.grandfather.com/fulfillingpromises.
The nonprofit Grandfather Mountain Stewardship Foundation strives to inspire conservation of the natural world by helping guests explore, understand and value the wonders of Grandfather Mountain. For more information, call 800-468-7325, or visit www.grandfather.com to book a trip.