Today marks the last day of entries for Grandfather Mountain's 2019 Fall Color Gallery. Fall color in the Western North Carolina High Country is officially past peak, with recent high winds and heavy rain having removed the majority of colorful leaves from their branches. However, leaf-lookers can still find color aplenty in the surrounding lower elevations, with lofty locations like Grandfather Mountain and the Blue Ridge Parkway offering perfect vantage points to see the season continue to unfurl.
For this, Dr. Howie Neufeld, WNC's official "Fall Color Guy" and professor of biology at Appalachian State University, offered a bit of advice.
"It's better to view west-facing overlooks in the morning and east-facing overlooks in the late afternoon," he said. "Otherwise, you will be looking directly into the sun, which washes out the color."
However, he noted, there's still some color to be seen, like the late-changing leaves of red, white and chestnut oak trees; the multi-hued leaves that blanket the forest floors; and the ferns, mosses and lichens that add bursts of green to an otherwise gray palette.
"You have to adjust your expectations," Neufeld said. "There are plenty of the 'small' things to see at this time of year."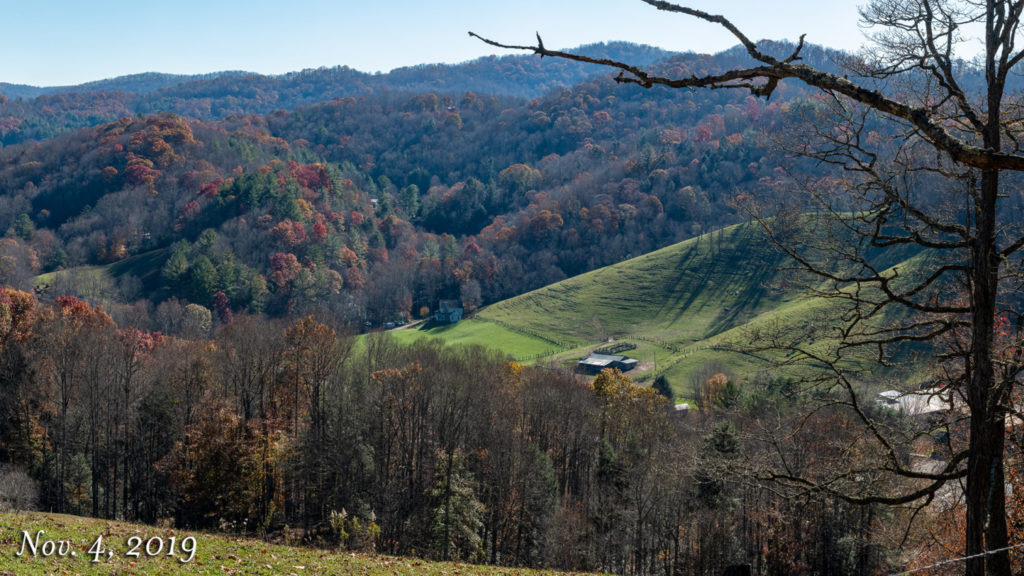 A few spots of fall color shine through in this view of Valle Crucis from N.C. 194. According to Neufeld, "The display of colors ranges from a single tree in a forest of leafless, gray trees to ridges dominated by oaks completely covered in orange and red. Coverage is spotty, with ridges near Rough Ridge (Blue Ridge Parkway milepost 302.8) having abundant colors in contrast to areas farther north, where almost all the trees are leafless." Photo by Skip Sickler | Grandfather Mountain Stewardship Foundation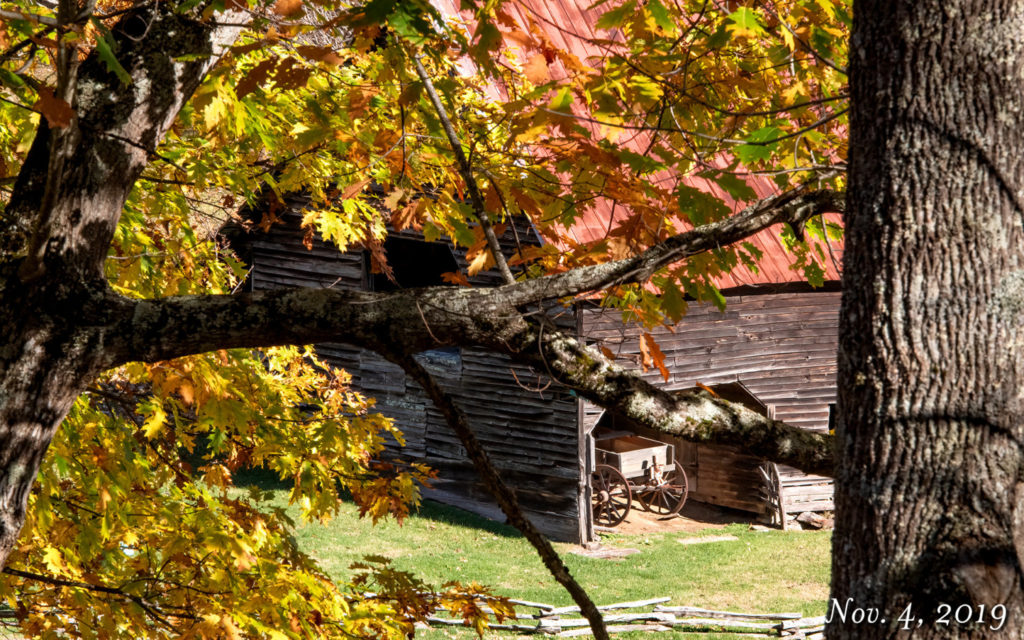 Slowly but surely, an oak tree begins to show its fall colors, bringing autumn to this barn in the High Country's Matney community. While most of the High Country's fall color has given way to browns and grays of winter, Neufeld said, "There is still some color, mostly burnt-orange and deep burgundy red, due to the red, white and chestnut oaks, the last species of trees to show off their fall colors. The display of colors ranges from a single tree in a forest of leafless, gray trees to ridges dominated by oaks completely covered in orange and red." Photo by Skip Sickler | Grandfather Mountain Stewardship Foundation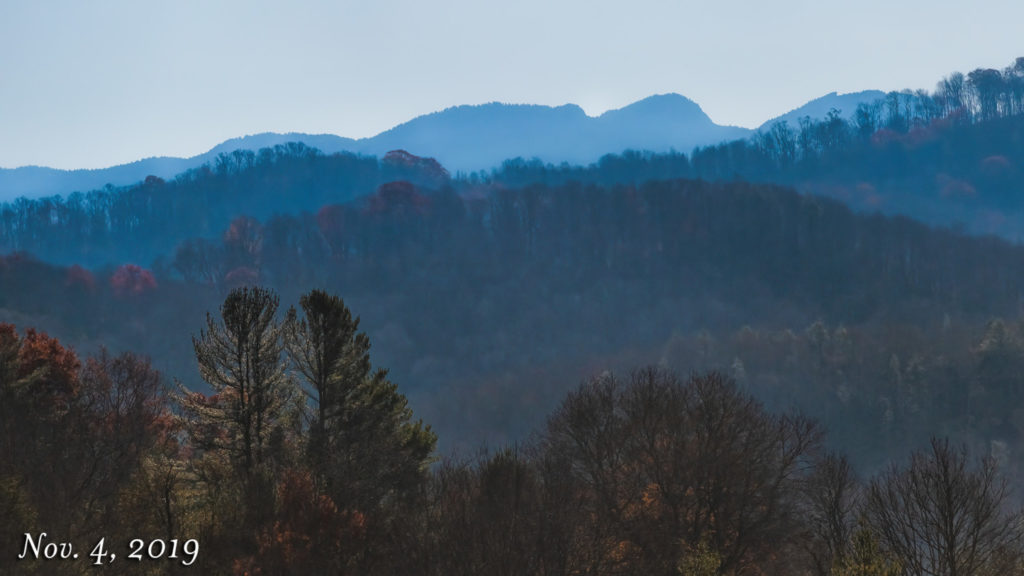 Grandfather Mountain's ridgeline, adorned by some flashes of fall color in the foreground, is visible from this vantage point off U.S. 221 in nearby Banner Elk. Photo by Skip Sickler | Grandfather Mountain Stewardship Foundation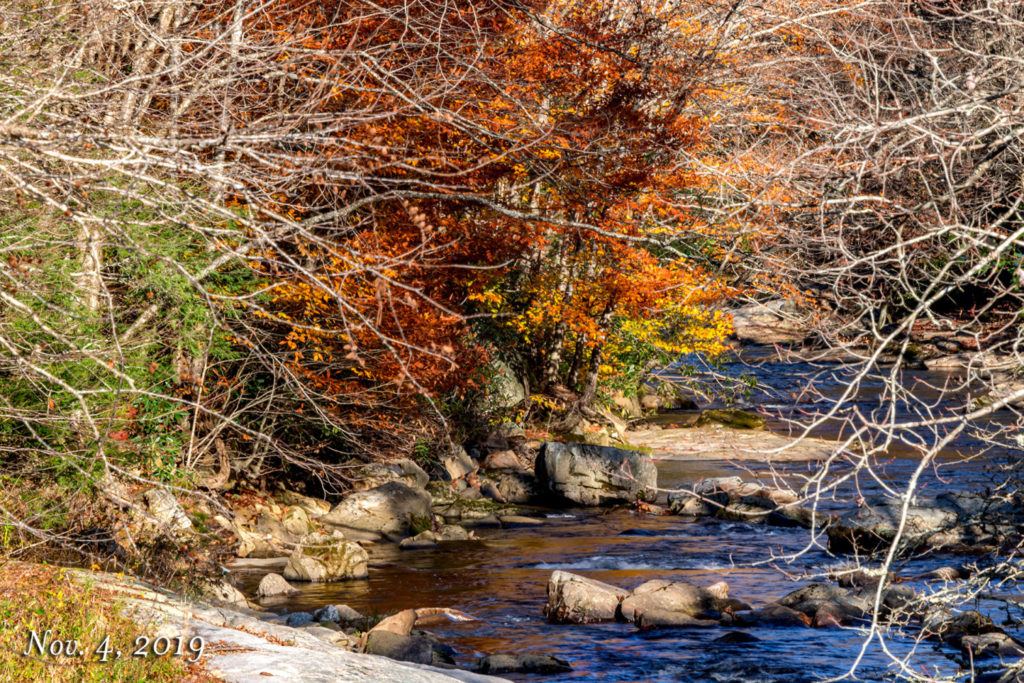 Spots of fall color dot the banks of the nearby Elk River. Photo by Skip Sickler | Grandfather Mountain Stewardship Foundation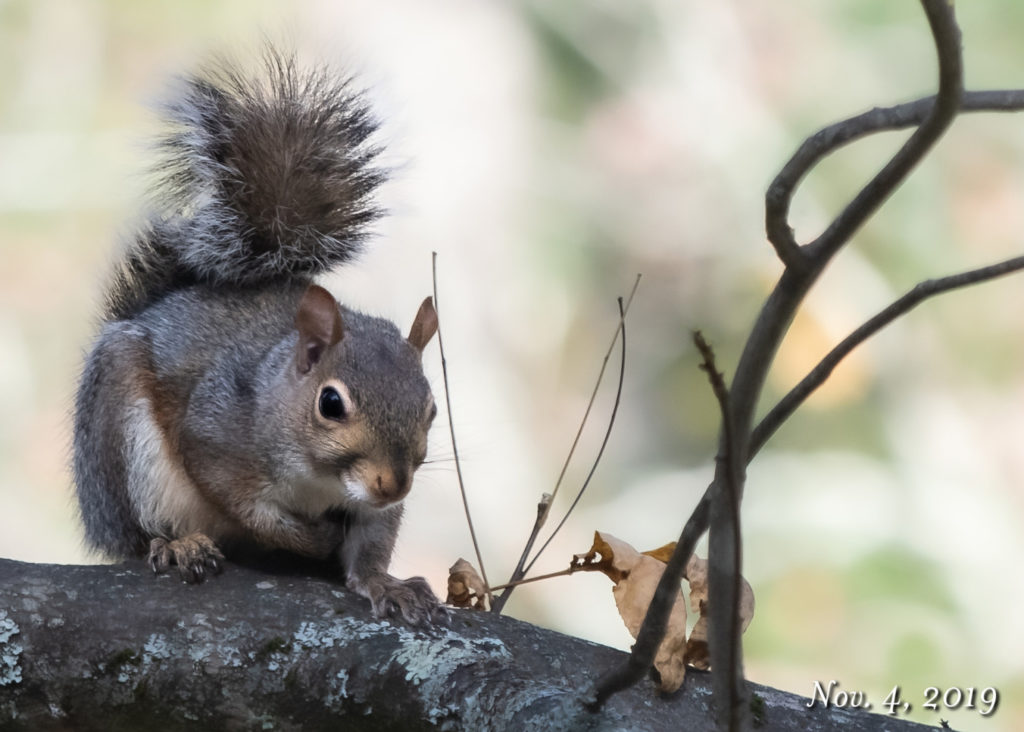 A squirrel sits next to one of the season's remaining leaves, as Grandfather Mountain brings its 2019 Fall Color Gallery to a close. Photo by Skip Sickler | Grandfather Mountain Stewardship Foundation