Date: Monday June 01 - June 14, 2015
Time: 01:00 pm - 02:00 pm
Category: Featured Events
Cost: INCLUDED
Our staff naturalists can't wait to share their excitement for the showy rose-lavender Catawba Rhododendron that blooms its way up Grandfather's slopes throughout the month of June. Join us for special programs designed to help you get the most out of this memorable sight.
The Remarkable Rhododendron Ramble
June 1-June 14, 2015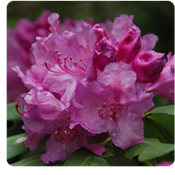 The Catawba Rhododendron is abundant all across Grandfather Mountain, from MacRae Meadows at 4,300 feet in elevation to MacRae Peak at 5,845 feet in elevation. Because the shrub abounds across this broad range of elevations, its purple flowers can be enjoyed at each successive elevation. The first blooms appear at the lower overlooks in late May and the display will arrive at the Swinging Bridge by the end of June.
Join us at 1 pm each day to participate in special programs and activities that celebrate this herald of summer. All programs and guided walks are included in the price of admission. For details, phone 800-468-7325.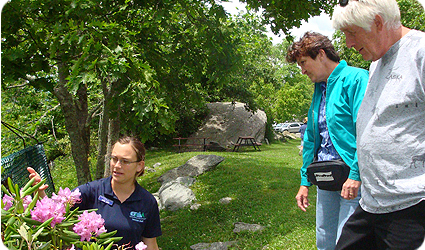 Location: Grandfather Mountain
Address: 2050 Blowing Rock Highway, Linville, NC 28646