Adult Field Course: Using Tree Rings to Observe Endangered Tree Species Through Time
August 27, 2022 @10:00 am

-

4:00 pm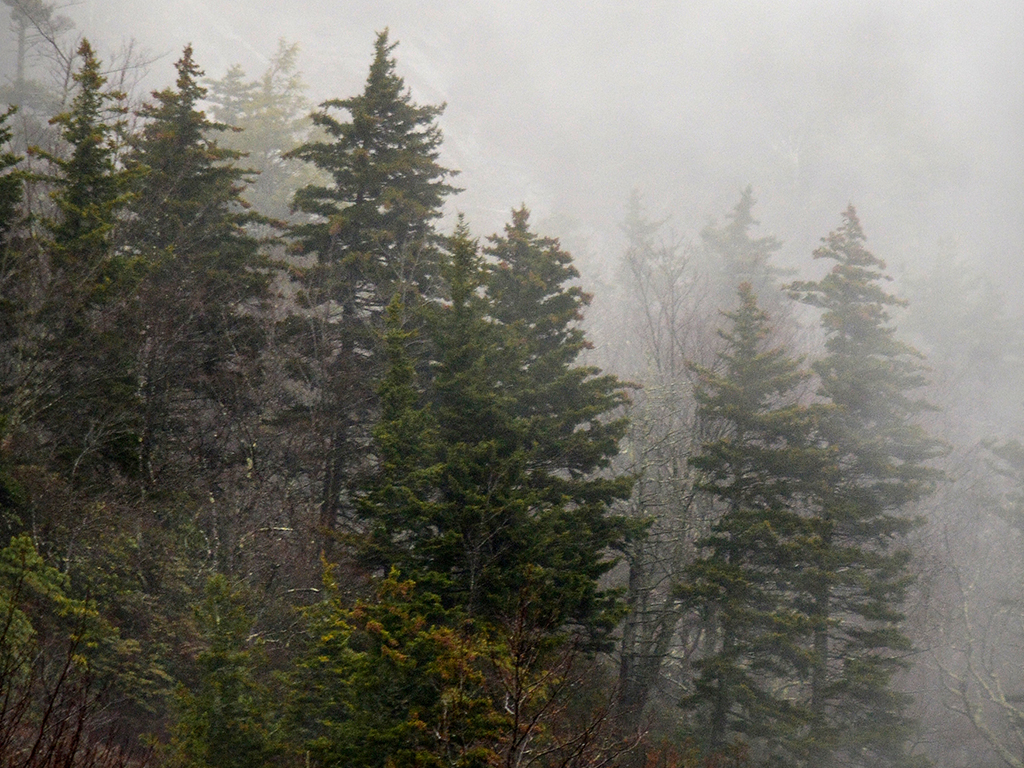 Join Appalachian State University professor Dr. Saskia van de Gevel on a trip through time, using tree rings to observe endangered tree species through the decades. Tree-ring and forest stand dynamics data help advance our understanding of disturbance regimes in eastern deciduous forests, show recent changes in species composition and structure, and establish the tree responses to climatic changes on a regional spatial scale. We will explore Carolina hemlock and other tree species using tree rings and then observe forest succession patterns during group walks on Grandfather Mountain.
During the last century, eastern North America (ENA) has functionally lost two major tree species (American chestnut and American elm). Two more, eastern and Carolina hemlock, will be functionally extinct over much of their ranges within ten years. Hemlock species are a keystone/foundation species found throughout ENA, but the invasive pest hemlock woolly adelgid is causing rapid decline and mortality in a large portion of hemlock's range, especially in the southern Appalachian Mountains.
Dr. Saskia van de Gevel is the Chair and a Professor of the Department of Geography and Planning at Appalachian State University. Her research interests focus on Holocene forested landscapes, intra-annual to multi-century paleoenvironmental reconstructions, and human-environment interactions. In particular, Saskia uses dendrochronology, historical records, and vegetation surveys as research tools to investigate landscape-scale dynamics related to human and natural disturbances.
Program Itinerary
10:00 a.m. Meet at the Wilson Center for Nature Discovery and Introductions
10:30 a.m.-3:30 p.m. Indoor and Outdoor Time
4:00 p.m. Program Concludes at the Wilson Center
Registration
This Adult Field Course costs $60 for general admission and $51 for members of Grandfather Mountain's Bridge Club. Attendance is limited to 15 participants. Registration opens here June 27. Purchase tickets below! Your program cost includes admission into the park, field instruction, and transportation during your program. It does not include meals or lodging. Bringing a bagged lunch is recommended for most field courses. Tips are not accepted for field courses. However, donations to the Grandfather Mountain Stewardship Foundation are accepted if you would like to recognize a program.
What to Bring?
Much of your time will be spent outdoors and all programs are held rain, snow or shine. You should be prepared for a variety of mountain weather conditions and temperatures. Appropriate clothing, equipment, and footwear are very important. We recommend bringing a daypack with enough room to carry extra clothing, water, lunch, camera, binoculars, etc. Plus, bring a water bottle, notebook/clipboard, sunglasses, sunscreen and a portable chair or pad to sit.
Refunds/Cancelations
The majority of Grandfather Mountain events generally sell out and have a waiting list. If you cannot attend the event that you registered for please let us know. Full refunds will be given to individuals who reach out to us at least five days before the event. This allows time for individuals on the waiting list to make accommodations to attend the event. To cancel your registration please call 828-733-2013 Monday-Friday 9 a.m. – 5 p.m. We ask that individuals who are feeling ill stay home to ensure the health and safety of other participants and Grandfather Mountain staff. Refunds will be granted to these individuals.
About Field Courses
Grandfather Mountain's Adult Field Courses offer participants the chance to explore the mountain like never before. Students examine specific aspects of the park ecosystem through fun, hands-on field excursions. Course leaders are experts in their fields and include professors, naturalists, scientists and acclaimed photographers, writers, historians and artists.
Since 2008, the Grandfather Mountain Stewardship Foundation has aimed at creating educational programming that deepens understanding through in-depth study and field research. Our goal is to provide you with a rich experience in a particular field of study, and to also provide a safe and memorable trip to Grandfather Mountain.
Related Events