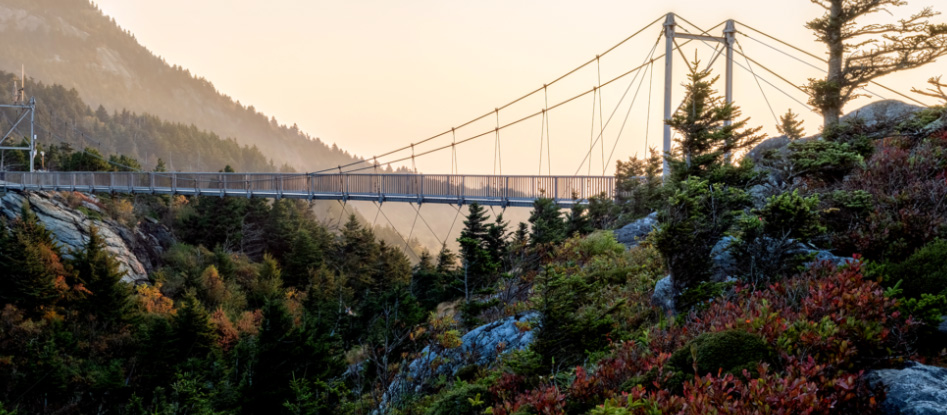 Following a two-month closure to help prevent the spread of COVID-19, Grandfather Mountain reopened in May 2020, with ticket sales moving online.
In accordance with new guidelines from the Centers for Disease Control, which state that fully vaccinated individuals can, in most situations, safely interact in public without wearing a face covering, as well as the March 14 announcement from N.C. Gov. Roy Cooper lifting all mass gathering limits and social distancing requirements in North Carolina, all vaccinated individuals are no longer required to wear a face covering indoors or outdoors while on Grandfather Mountain.
Guests who are not vaccinated should still wear a mask and maintain a physical distance of at least six feet indoors. Non-vaccinated individuals are also asked to wear a mask outdoors when six feet of social distancing is not possible.
The online reservation system remains in effect. Bridge Club members and passholders must also use the reservation system to book their visits.
Opening dates and operational procedures are subject to change, based on current conditions and federal, state and local regulations. As such, those planning a trip are encouraged to visit www.grandfather.com for updates.

Helpful Links