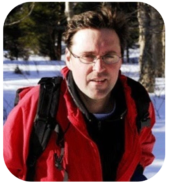 This June, Grandfather Mountain is encouraging folks to embrace their inner eco-hero.
To assist, celebrated conservationist, activist and writer Tom Butler will present at Grandfather Mountain on Thursday, June 21.
His presentation is part of Grandfather Mountain's after-hour lecture series, Grandfather Presents.
"On the mountain, we like to bridge outdoor fun with education," said Frank Ruggiero, director of marketing and communications for the Grandfather Mountain Stewardship Foundation, the nonprofit organization that oversees and operates the Linville, N.C., nature park. "With our Grandfather Presents series, guests can enjoy presentations from some of the country's foremost experts on conservation, including professors, naturalists, scientists, photographers, writers, historians and artists."
With Butler, however, one could add "wilderness defender" to that list, as the activist author currently serves as vice president for conservation advocacy for the Foundation for Deep Ecology, an organization dedicated to supporting education and advocacy on behalf of wild nature.
He is also the board president of the Northeast Wilderness Trust and the former longtime editor of Wild Earth journal. His books include "Wildlands Philanthropy," "Plundering Appalachia" and "Energy: Overdevelopment and the Delusion of Endless Growth."
In his presentation, Butler will discuss the role of private initiative and funding to save natural areas, ranging from North Carolina to Patagonia. He'll also describe the evolving arguments for wilderness protection in American conservation history, as well as a vision for rewilding the landscape and human communities in the coming centuries and beyond.
"It's going to be a very positive, photo-illustrated talk about some of the most scenic and wildlife-rich places that have been saved by people who simply loved the land — and used their time, energy and wealth to protect it," Butler said.
Butler hopes audience members will be inspired to take steps of their own.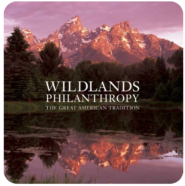 "There are so many ways, large and small," he said. "Almost everywhere in the U.S., there is a local or regional land trust to help support, to volunteer for, to donate to — or an activist organization working to protect wild places and wild creatures."
Environmental activism has always played a part in Butler's life. His father, a biologist, taught at the university level, and his mother was an environmental activist, as well as a teacher. "But I really was inspired to become a conservation activist after college by friends who were engaged in defending wilderness and wildlife," Butler said.
As such, people of all ages can step up to make a difference, and they can start in Appalachia.
"Protecting native forests from logging for woodchips/biomass energy and working to end mountaintop-removal coal mining are key issues," Butler said. "Getting involved with groups working on those issues is a great place to start."
Grandfather Presents Tom Butler will take place from 6 to 8 p.m. on Thursday, June 21, at the Nature Museum on Grandfather Mountain. Cost is $20 for general admission and free for members of the Grandfather Mountain Bridge Club. The event is limited to 165 guests, meaning registration is required. To RSVP, email judi@grandfathermtn-staging.v38mw8dg-liquidwebsites.com, or call (828) 733-2013.
Upcoming Grandfather Presents Events
Julia Roberson, The Ocean Conservancy
Thursday, July 19
Julia Roberson is the vice president of communications for The Ocean Conservancy. Her passion is taking complex issues that affect our ocean and figuring out how to make them real and relevant to people. Her favorite sea creatures? On any given day, it could be oysters, fishermen or manta rays. This lecture will find connections between the global systems that define our ocean and mountain ecosystems.
Amy Greene, Best-Selling Appalachian Novelist
Thursday, Aug. 16
Amy Greene was born and raised in the foothills of the Smoky Mountains and began writing stories about the people of Appalachia from a very young age. Her debut novel, "Bloodroot" (2010), was named among Booklist's Top 10 Debut Novels and received the Weatherford Award for fiction. Greene will speak about her writing process and what gives character to her Appalachian novels.
Registration and More
Each Grandfather Presents event runs from 6 to 8 p.m., with refreshments being served at 6 p.m. and the program beginning at 6:30 p.m. Cost is $20 per person and free for members of Grandfather Mountain's Bridge Club program. Lectures are limited to 165 attendees each, and registration is required by contacting Judi Sawyer at judi@grandfathermtn-staging.v38mw8dg-liquidwebsites.com or (828) 733-2013.
The not-for-profit Grandfather Mountain Stewardship Foundation strives to inspire conservation of the natural world by helping guests explore, understand and value the wonders of Grandfather Mountain. For more information, call (800) 468-7325, or visit www.grandfathermtn-staging.v38mw8dg-liquidwebsites.com to plan a trip.