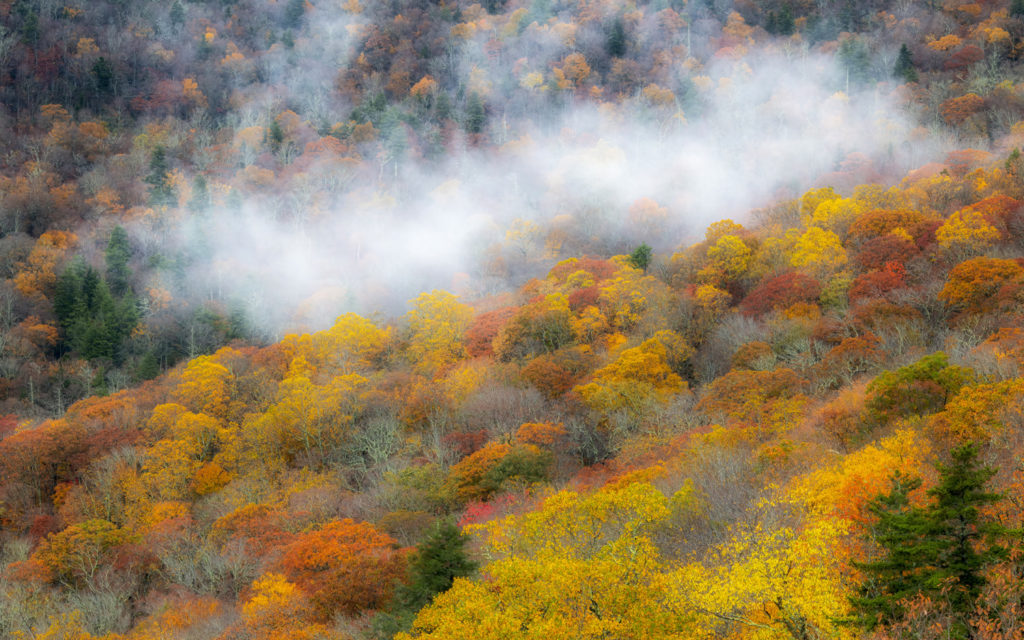 Although leaves in the WNC High Country are past their peak, certain areas continue to shine, especially between Stack Rock Creek and Rough Ridge on the Blue Ridge Parkway.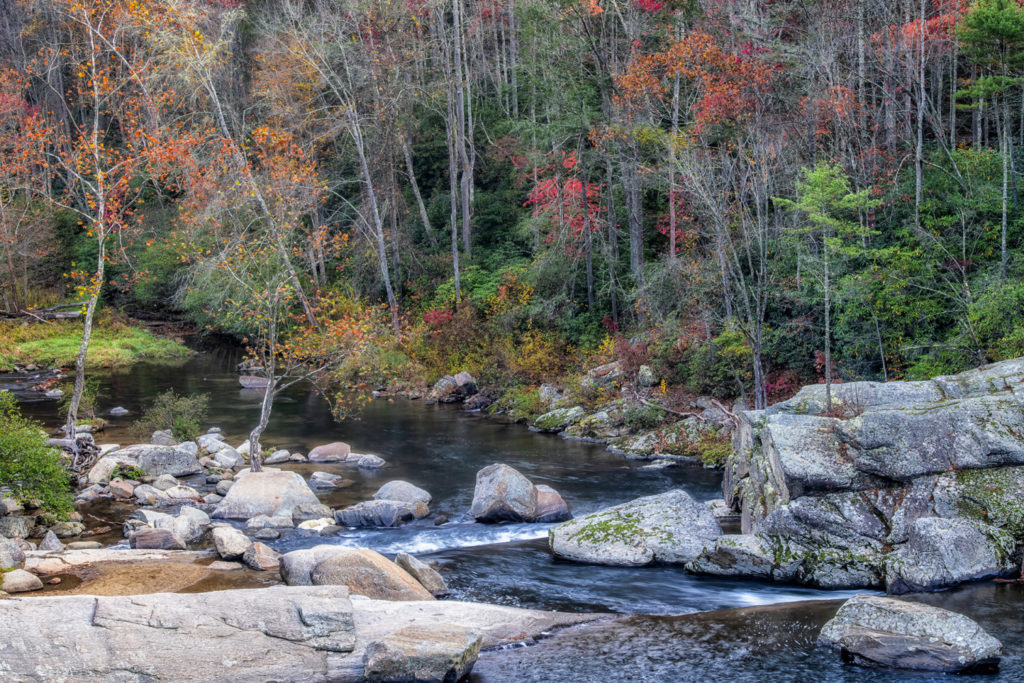 Remnants of fall color cling to branches along the Elk River, near Elk Park, N.C.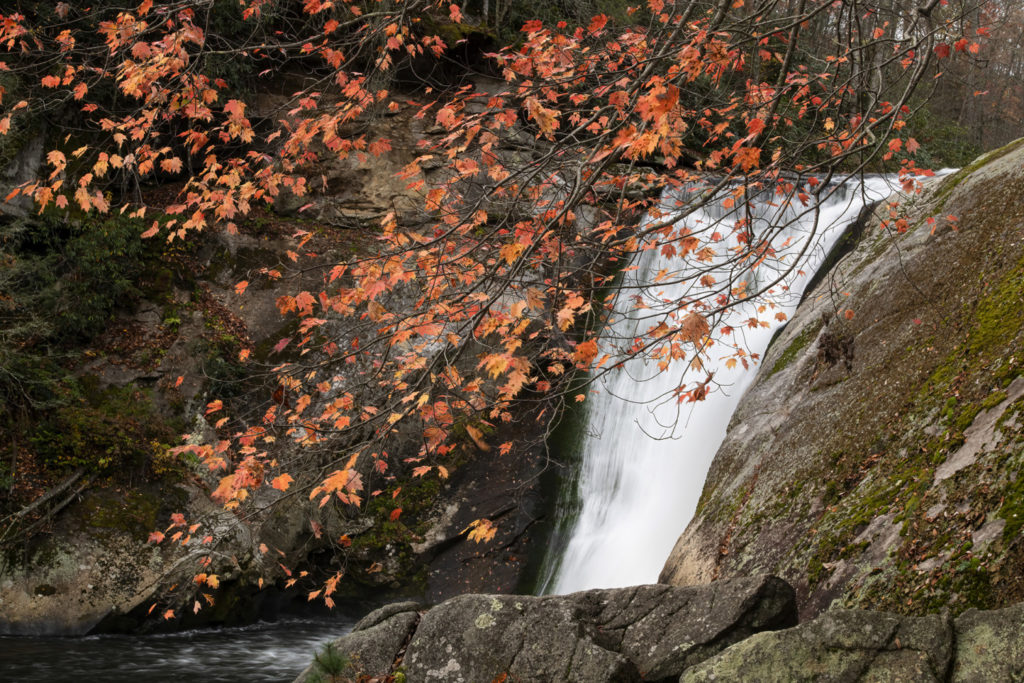 Maple leaves help brighten the foreground at Elk River Falls, near Elk Park, N.C.
Photos by Skip Sickler | Grandfather Mountain Stewardship Foundation