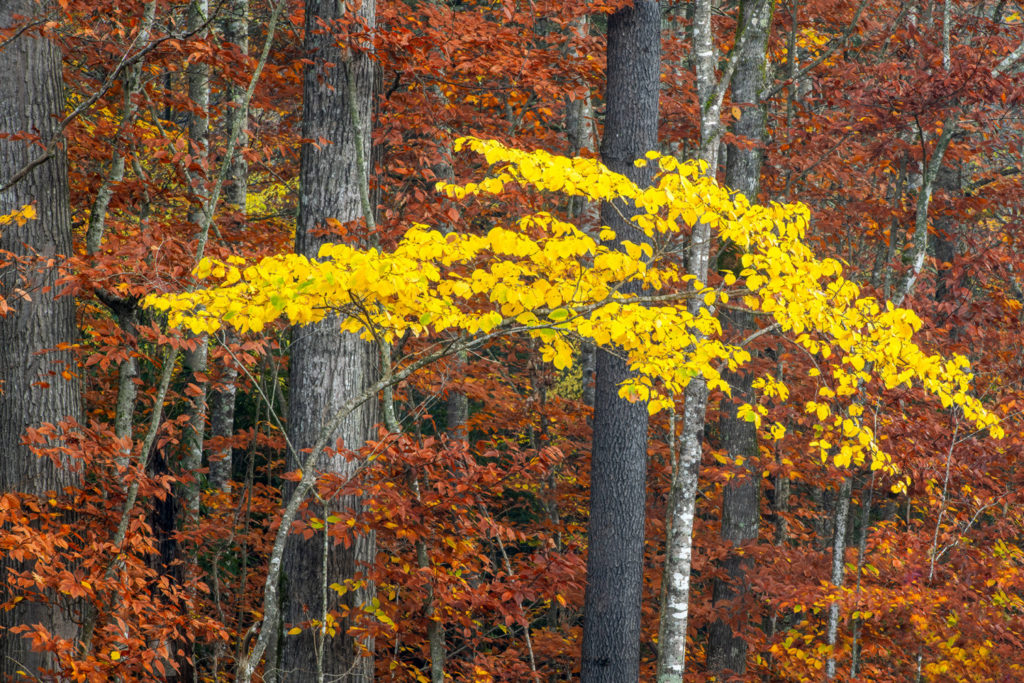 A birch tree offers some brilliant contrast near the Linville River in Linville, N.C. Although fall color is past its peak in the WNC High Country, leaf-lookers can still expect vibrant colors from certain species.
"Sumacs are peaking right now, and they turn a bright red," said Dr. Howie Neufeld, professor of biology at Appalachian State University and WNC's official "Fall Color Guy," also noting that sassafras trees are showcasing a wide range of color, from yellow to orange to red. "Oaks are making themselves known, and both black oaks and red oaks were in good color along trails and roadsides."
Oaks turn a deep red and stand out starkly against the other trees, many of which are now without leaves, Neufeld added.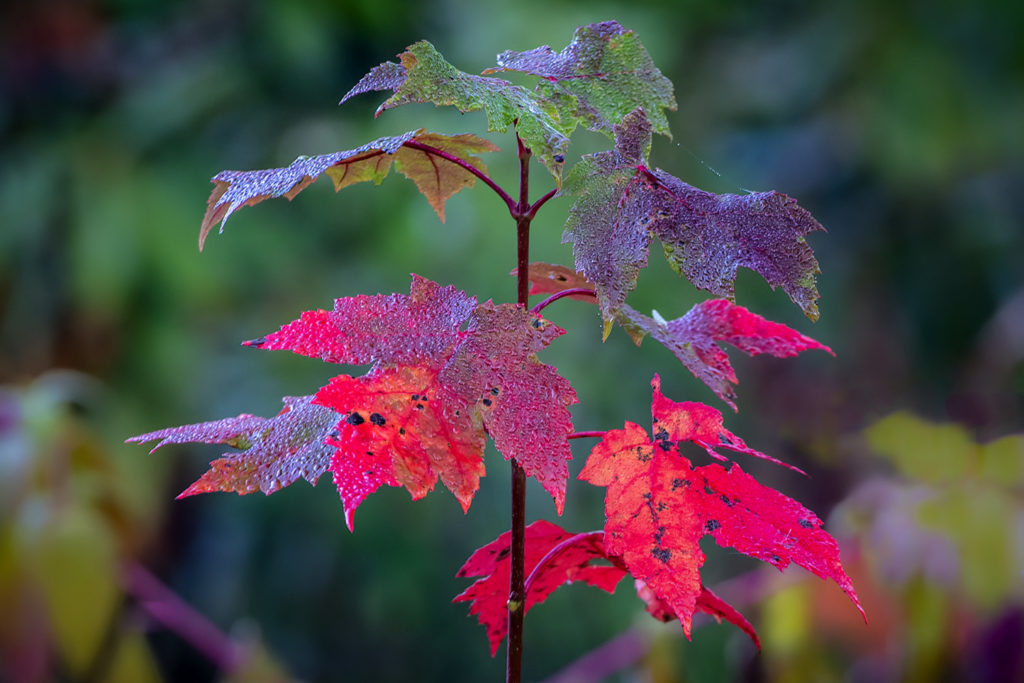 A maple sapling shows off its autumn hues. According to Neufeld, there are still colorful maples to be seen along the Blue Ridge Parkway, but many of their leaves are falling fast.
Photos by Skip Sickler | Grandfather Mountain Stewardship Foundation