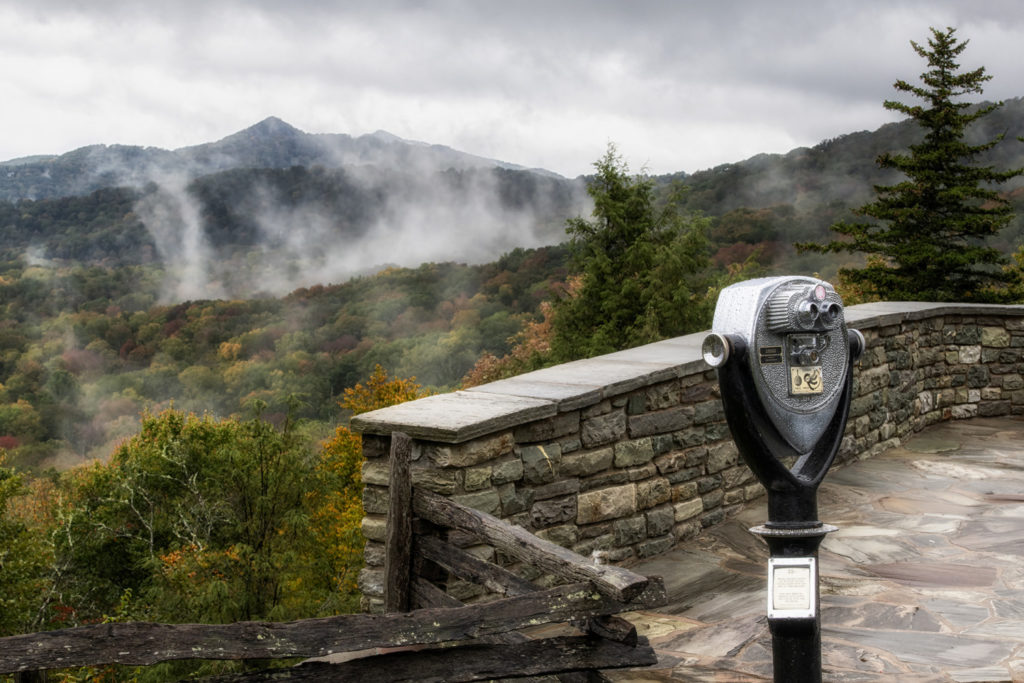 You don't necessarily need a viewfinder to see fall color spreading along Grandfather Mountain's slopes into the surrounding mountains below — but it certainly couldn't hurt. Here, low-laying clouds glide over the reds, golds and greens of early autumn.
According to Dr. Howie Neufeld, professor of biology at Appalachian State University and the WNC High Country's official Fall Color Guy, colors at higher elevations, like Grandfather Mountain, are already well along, but those at mid-elevations between 3,000 and 4,000 feet still boast a lot of green. "So, for great colors, go high this weekend!" Neufeld said.
This weekend also marks the last days of Grandfather Mountain's 2021 Fall Color Rambles! These rambles are short, easygoing, guided strolls through the park's most colorful areas, offered daily and free with admission.
Photo by Skip Sickler | Grandfather Mountain Stewardship Foundation