Fall color descends Grandfather Mountain's slopes, past the nonprofit nature park's upper switchbacks and into a sea of clouds below, just before sunrise this morning, Oct. 11.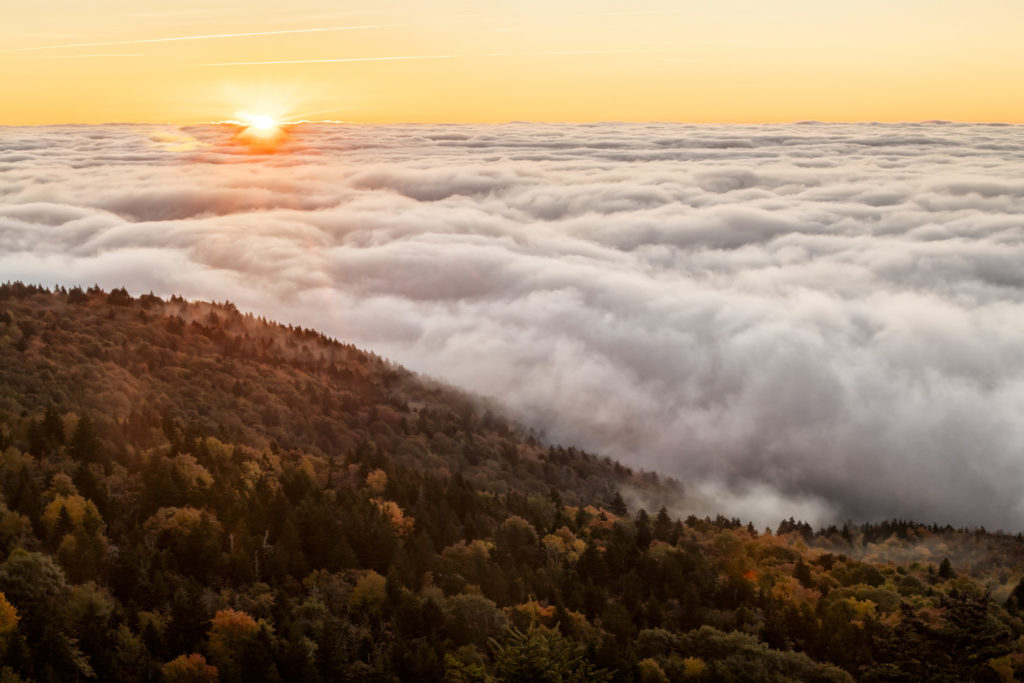 Sunrise breaks through the clouds, highlighting the surrounding autumnal hues on Grandfather Mountain.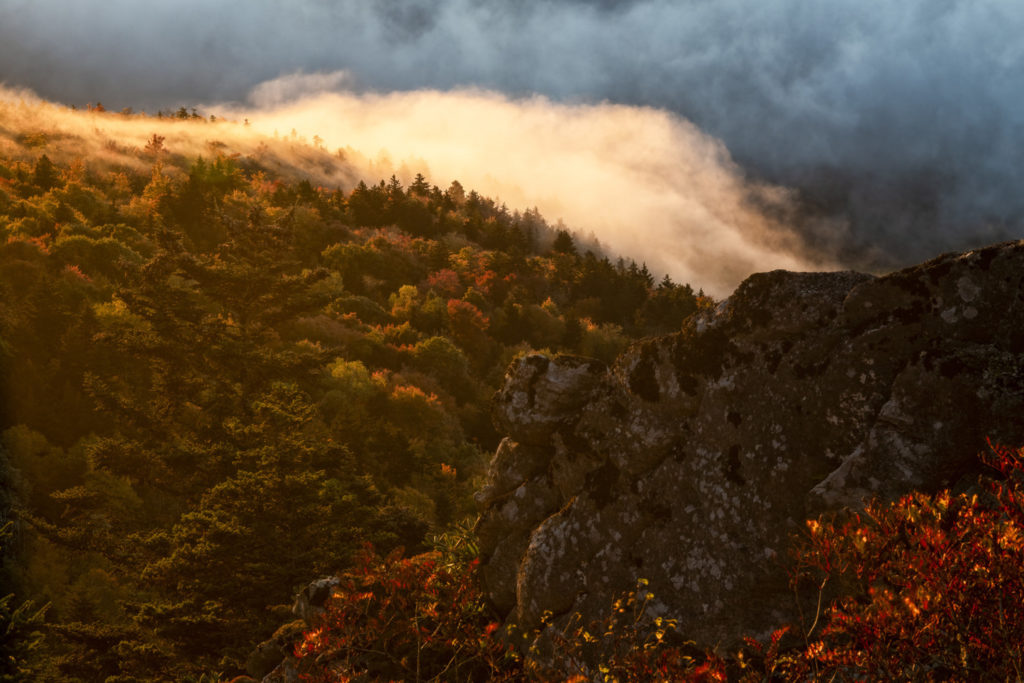 With clear weather in the extended forecast and the recent bout of warm weather having delayed color progression, visitors to the WNC High Country can expect a banner week for fall color viewing.
Photos by Skip Sickler | Grandfather Mountain Stewardship Foundation