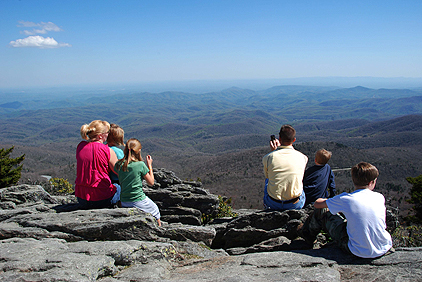 GRANDFATHER MOUNTAIN, NC — All those that work and reside in the six High Country counties, along with guests traveling in the same vehicle, are invited to visit Grandfather Mountain for $3 a person during the month of April with proof of local employment or residency.
The special April Dollar Days $3 admission is offered to residents and those working in the six counties represented by the NC High Country Host regional travel promotion organization:  Mitchell, Avery, Watauga, Ashe, Alleghany and Wilkes counties.  The discount is also extended to students attending colleges and universities in the High Country and to guests traveling in the same vehicle with those eligible for the April discount.  Please present a driver's license, college ID, or local utility bill as proof of High Country residency.  An employee identification badge or pay stub can be used to show employment at a High Country business.
The rate of $3 per person during Dollar Days coincides with the April 1 general rate increase at Grandfather Mountain, which is a result of several enhancements to the attraction over the past three years.
"During the past three years we have invested a great deal in improvements to increase the value of our visitors' experience from the top to the bottom of the Mountain," said Grandfather Mountain Stewardship Foundation President Penn Dameron.  "The support of the local community means a lot to us and we are happy to be able to continue the tradition of Dollar Days."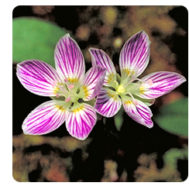 April is an incredible time to visit the Mountain.  This time of year offers guests the opportunity to enjoy the initial signs of warmer weather and witness the unique environment coming alive as spring sets in. The first wildflowers have just been spotted on the Mountain's Profile Trail and thousands more are on their way.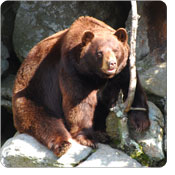 Unseasonably mild weather this winter has brought the bears out of their dens earlier than usual.  Four other animal habitats contain cougars, river otters, a golden eagle and white-tailed deer that can be photographed from close range in their natural surroundings.
This time of the year also provides a great opportunity to pick up some food from Mildred's Grill, located in the Nature Museum, and take it to one of the Mountain's 100 picnic tables. Just down the path, Grandfather's Fudge Shop has 20 tasty flavors to choose from as well as homemade peanut brittle, almond toffee and pretzels coated in delicious chocolates.
One good way to get some fresh air during a visit to Grandfather is to walk on the Black Rock Nature Trail that runs out a mile and back through northern hardwood and spruce forests.  This trail is marked with interpretive signs that give hikers interesting facts about the nature around them.
The Mountain is open every day in April, weather permitting. For current conditions, phone the Grandfather Mountain entrance gate at 828-733-4337 or plan your trip at www.grandfathermtn-staging.v38mw8dg-liquidwebsites.com.