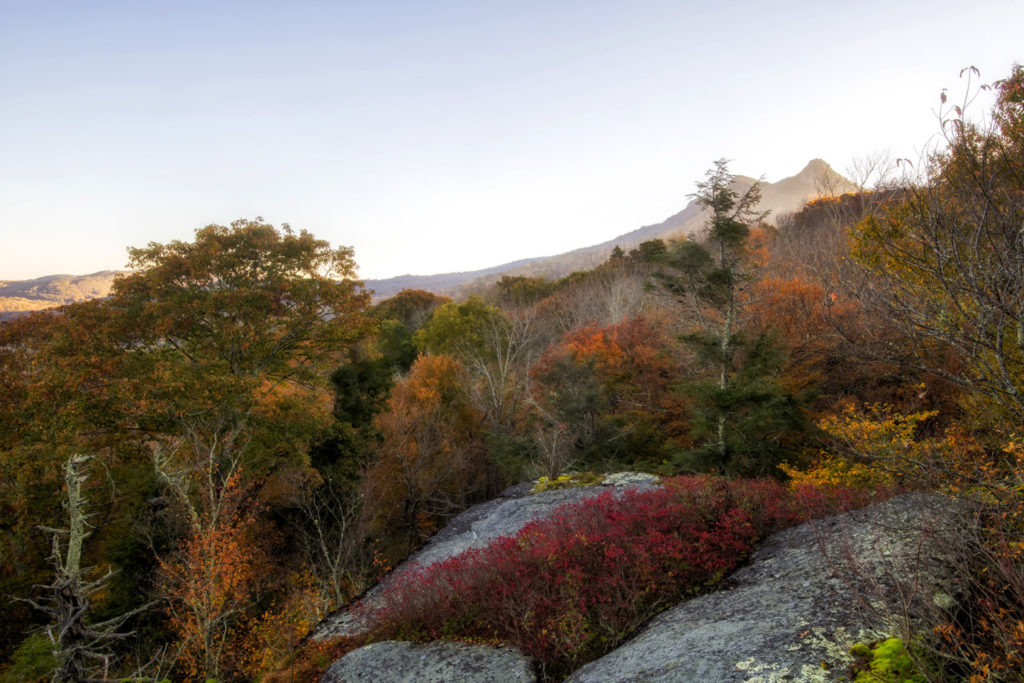 While much of the fall color has peaked on Grandfather Mountain, there is still plenty to be found, as this scene from Grandfather's Anvil Rock demonstrates. Meanwhile, colorful foliage can still be seen throughout the High Country's lower elevations.
"This weekend will be the peak weekend for the High Country," said Dr. Howie Neufeld, professor of biology at Appalachian State University and official "Fall Color Guy" of Western North Carolina. "That doesn't mean there won't be any color the following weekend, but they are at their zenith right now. A little rain is forecast tonight and on Friday, but Saturday and Sunday are supposed to be clear and cool — perfect fall weather. If you are coming up, be aware that the (Blue Ridge) Parkway is already getting crowded, so come early. So, get up early; the color is better then and you'll take home nicer pictures."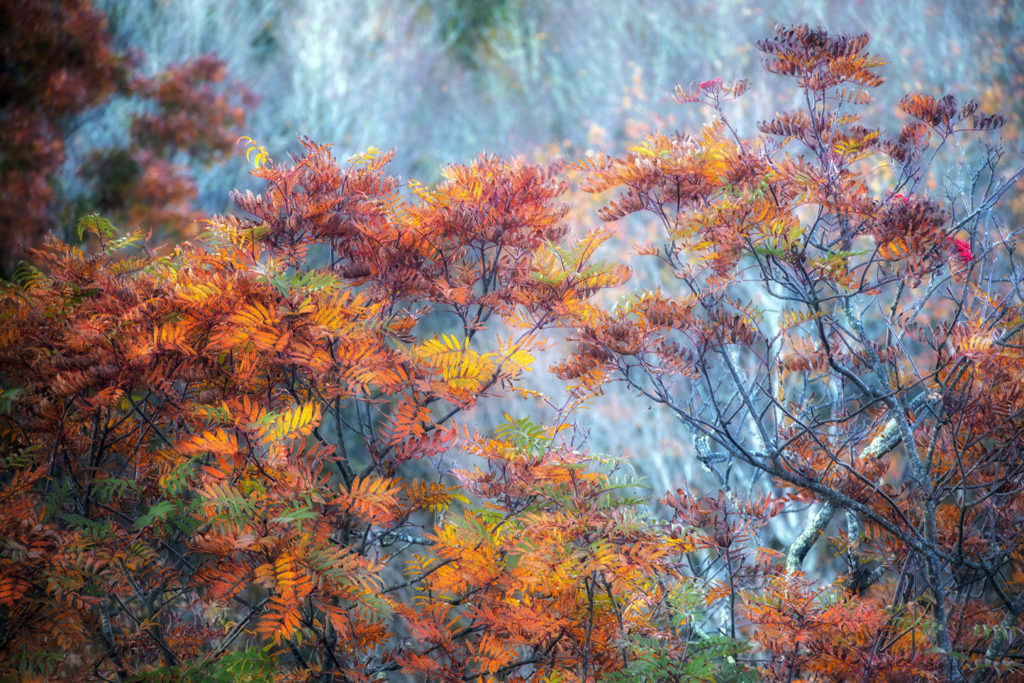 Mountain ash trees show off their fall colors, along with their distinctive red berries, as seen at Grandfather Mountain's Half Moon Overlook.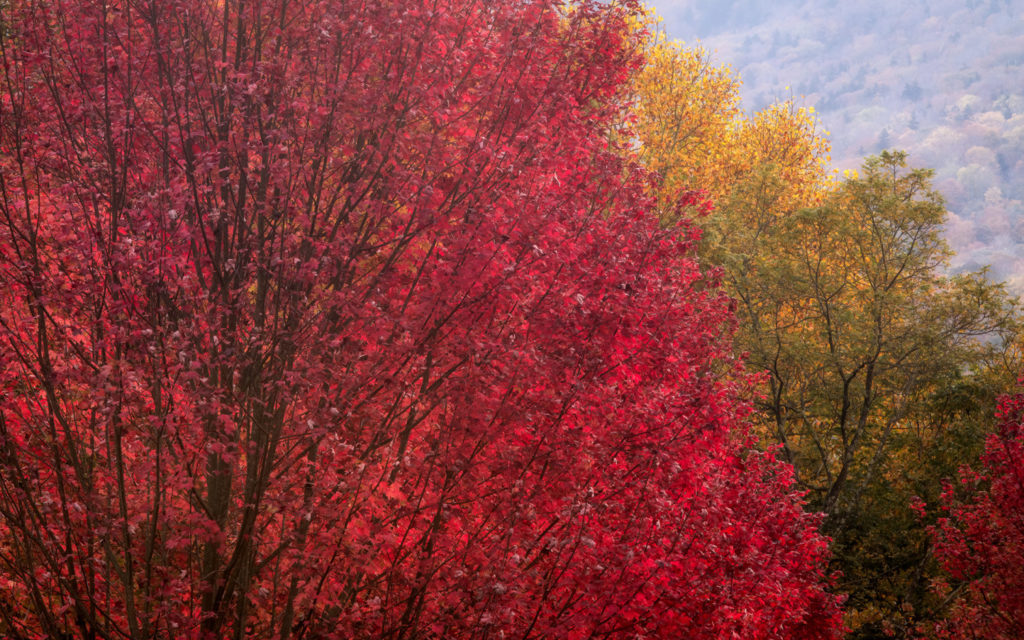 A red maple lives up to its name in nearby Linville, N.C., as Grandfather Mountain's slopes rise in the background. According to Neufeld, red maples and sourwoods are shining bright against the yellow-orange hues of the forests. Colors are appearing brightest above 3,500 feet above sea level and have been extending down to 2,500 feet, although the lower elevations remain relatively green.
Photos by Skip Sickler | Grandfather Mountain Stewardship Foundation