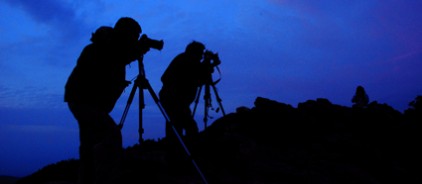 High Resolution Photos — Winter
ll photographs here are available for free download and publication to accompany articles in newspapers and magazines. These images may not be sold to any party, and may not be used in brochures, advertisements or other commercial context. To request any of these images as TIF files, contact us by email (frank@grandfather.com) or call 800-468-7325.
To capture the high resolution image: Double click on the underscored, blue link which identifies the photo you wish to capture. That will open the image. After the image is fully opened, right click (for Mac, control click) on the image and save it to your hard drive.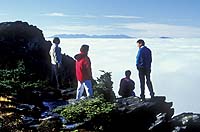 wintercliff.jpg
photo by Hugh Morton (1.4 MB)
Some mornings when the clouds linger in the valley, guests can see the peaks of  Mount Mitchell standing alone across the sea of white.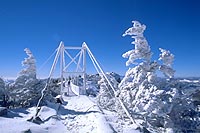 rime_ice_on_bridge.jpg
photo by Hugh Morton (0.596 MB)
Clouds freeze on top of the Mountain  and cover the Swinging Bridge with rime ice.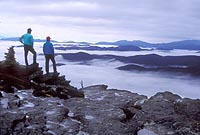 ridges_above_clouds.jpg
photo by Hugh Morton (1.4 MB)
Mountain ridges retreat for dozens of miles in all directions from the top of Grandfather Mountain.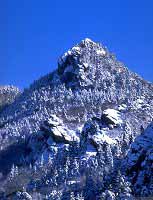 winterscene1.jpg
photo by Hugh Morton (1.08 MB)
Snow and ice covering Linville Peak on Grandfather Mountain in western North Carolina.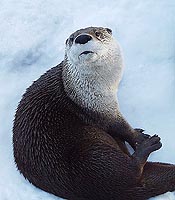 winter_otter.jpg
photo by Jack Morton (164 KB)
Otters love to play in the snow, and Grandfather Mountain staff works quickly to clear roads and paths so guests can come up to enjoy their antics.
Click here to see fall photos.
Click here to see summer photos.