FEMALE NASA SCIENTIST TO SPEAK AT GIRL SCOUT DAY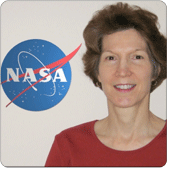 Senior research scientist Dr. Dorothy K. Hall is set to give a presentation at the 42nd Annual Girl Scout Day at Grandfather Mountain on Saturday, September 15.  Hall's presentation is in the Nature Museum Auditorium where she is set to share her research and discuss what it is like to be a woman in a competitive science field.
Hall is a senior research scientist in the Cryospheric Sciences Branch at NASA/Goddard Space Flight Center, Greenbelt, Md., where she is involved in research related to the remote sensing of snow and ice including studies of snow cover, glacier ice, lake ice and sea ice.